This is an interesting one.
There are a lot of Toronto Sports personalities that were huge in the 90's and 2000's that are doing different gigs right now.
It's a damn shame because these guys were and still are awesome.
Five guys I want to highlight. You may have heard them on The Cardy Show. Or another Podcast.
Peter Gross- Peter was the highlight of my morning school bus rides. My mother was the bus driver and she liked listening to 680 NEWS (CFTR) . I had no idea Peter worked for City TV in two stints. I loved the energy he brought on his sports updates. Always on the 10's! Peter was relived of his duties this past summer due to sleeping on the job. At the moment he has a Podcast Series with the next guy which we link below.
John Gallagher- Gallagher was different and unique. That may have described his former employer to a tee and I think that was why the station City TV was so successful in the earlier days. I never know he was on the Morning show for Q107 or the Fan. Gallagher has a few books out now and most recently starred in a Podcast series with the above mentioned Peter Gross.
Mark Hebscher- I first discovered Hebscher as a child watching the late night highlight show Sports Line. Not every had TSN and Sportsnet wasn't a thing until 1997/1998. Hebscher and Jim Tatti were the originals in Canada. Way before Jay and Dan or Tim and Sid. They Hebsy Awards were a hit for a long time. Hebscher was screwed out of a job when CHCH declared Bankruptcy. Hebsy launched a Podcast called Hebsy on Sports.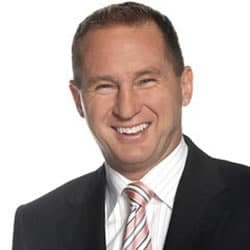 Joe Tilley- The Swiss! Former 30 plus year CTV Toronto Sports Anchor was offered a package in late 2017. After overcoming a tremendous amount of adversity in his life which we discussed on his appearance on The Cardy Show , he has come out on the other side. He travels a ton and has a podcast with Billy The Greek! The Tilley and Billy show you can find on Facebook.
Suneel Joshi- The very first Sportsnet anchor. Joshi was grosely underated. Great highlight guy and one hell of a story teller. After years being bounced between TSN and CTV Joshi like Tilley was given the package to hit the 401. He is now into acting and looking for his next gig. One hell of a broadcaster.
What are your thoughts on these guys? Who were your favourite personalities?